Home
Welcome to Billy Button's Home Page
Stewart Lodge is Billy Button Song & Dance Man: performing Cabaret, Music, Comedy and can be booked as Comic Character, Actor or Compere.
What's New: Billy Button's Bonkers Bingo 

Post ironic, anti-professional, character comedy.
Basically a man in a wig doing silly songs.
Stewart Lodge (as one of resident comperes) appears regularly
at Cabaret Boom Boom in Walkley Sheffield: The best Cabaret in the World (is that right? Ed)
---
Billy on Twitter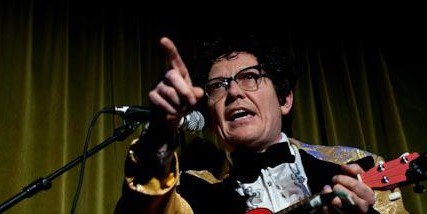 Billy on Facebook
Billy Button
Wednesday, June 21st, 2017 at 8:35pm
What's On
Didsbury Arts festival is a volunteer led multi arts festival celebrating creative culture in Didsbury, through working with local, national and international artists.
---